After three fatal shootings in as many days, matters have worsened at some Denny's restaurants. Initial reports indicate that aside from the shootings, some...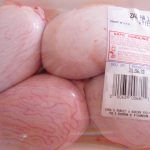 In newly released recordings, Donald Trump was overheard lauding his guilty pleasure, lamb fries.  In the 1994 recording, Trump was overheard discussing his obsession...
Ahead of their major announcement coming Tuesday, Wikileaks exclusively previewed several of the more interesting findings with Knoxpatch.com today.  Through email, Julian Assange shared...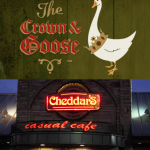 This week, news emerged that Randy Burleson, owner of Knoxville favorites Aubrey's and Bistro By The Tracks, has purchased Old City's standout, The Crown...
Although they are typically known for simply offering advice, the 'fashion police' have arrested Andie Ray, the owner of Vagabondia. According to the fashion...
Knoxpatch.com's vast spy network discovered last night that Knoxville mayor Victor Ashe and Bruce Saltsman, commissioner of TDOT and Ashe's sworn enemy, actually spend...
Once upon a time, a dance craze struck Knoxville. That craze was the Funky Chicken. Abandoned for more trendy dances, such as the Lambada,...
As announced here at Knoxpatch.com in recent weeks, Space Ghost has entered Knoxville's 2003 mayoral race. Since the initial announcement Space Ghost has been...