The largest lead manufacturer in China rocked the Shanghai stock exchange today when it announced a full recall of all materials produced over the...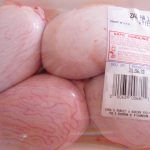 In newly released recordings, Donald Trump was overheard lauding his guilty pleasure, lamb fries.  In the 1994 recording, Trump was overheard discussing his obsession...
Ahead of their major announcement coming Tuesday, Wikileaks exclusively previewed several of the more interesting findings with Knoxpatch.com today.  Through email, Julian Assange shared...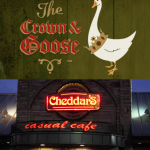 This week, news emerged that Randy Burleson, owner of Knoxville favorites Aubrey's and Bistro By The Tracks, has purchased Old City's standout, The Crown...
Planning got underway early in the year for a new Knoxville New Year's Eve celebration. Grand ideas were put into action by a...
The Smoky Mountain Mensa Chapter has suffered declining membership over the past seven years as more and more residents leave the region for other...
Now that we live out where Turkey Creek is actually convenient, we were delighted when plans got underway for a new Regal Cinema. ...
North Knoxville has admitted to a nuclear weapons program after independent inspectors from the Friends United for a Cohesive Knoxville discovered suspicious waste materials...