In a move seen as a victory for historic preservationists, the Smith-Coughlin House was back in one piece early the next morning after it...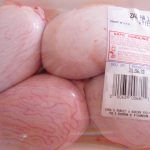 In newly released recordings, Donald Trump was overheard lauding his guilty pleasure, lamb fries.  In the 1994 recording, Trump was overheard discussing his obsession...
Ahead of their major announcement coming Tuesday, Wikileaks exclusively previewed several of the more interesting findings with Knoxpatch.com today.  Through email, Julian Assange shared...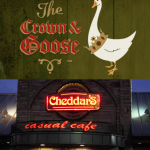 This week, news emerged that Randy Burleson, owner of Knoxville favorites Aubrey's and Bistro By The Tracks, has purchased Old City's standout, The Crown...
Barney Lipowicz takes it all in stride as hefaces the reality of the 'bowlers' convention.Barney Lipowicz is in Knoxville on vacation as part...
A former male radio personality, Vietnam veteran, former car salesman, four-time divorcee gets breast augmentation, becomes a woman, and gets lengthy coverage in the...
The donut wars have stepped up a notch in Knoxville. In response to Krispy Kreme launching a Cheerwine flavored donut, Yankee-owned Dunkin' Donuts has...
Burning up the campaign trail, including three stops in as many weeks, Fred Thompson was just about to ramp up his campaign earlier today....