After much fierce debate, a plan for redevelopment of Knoxville's own Market Square has been approved to proceed. The plan, which will cost taxpayers...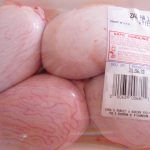 In newly released recordings, Donald Trump was overheard lauding his guilty pleasure, lamb fries.  In the 1994 recording, Trump was overheard discussing his obsession...
Ahead of their major announcement coming Tuesday, Wikileaks exclusively previewed several of the more interesting findings with Knoxpatch.com today.  Through email, Julian Assange shared...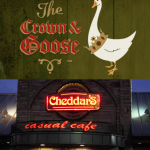 This week, news emerged that Randy Burleson, owner of Knoxville favorites Aubrey's and Bistro By The Tracks, has purchased Old City's standout, The Crown...
The East Turtle Baptist Church holds pancake breakfasts each month to raise money for its building fund, mission trips, or other expenditures. Recently, conspiracy...
A war is waging in Knoxville where street meets sidewalk. A large group of sidewalk and greenway users are trying to organize a movement...
In a U.S. Immigration and Naturalization Service (INS) report made public last week, a Martian is said to have landed in the Fort Sanders...
A recent battle regarding the preservation of a mailbox in the Historic Fourth and Gill Neighborhood (http://www.historicknoxville.com/tour.htm) has resulted in an unparalleled victory for...