In recent days, tons of relief supplies have been sent to China after a 7.9 magnitude earthquake killed tens of thousands. Two aircraft were...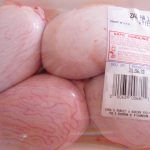 In newly released recordings, Donald Trump was overheard lauding his guilty pleasure, lamb fries.  In the 1994 recording, Trump was overheard discussing his obsession...
Ahead of their major announcement coming Tuesday, Wikileaks exclusively previewed several of the more interesting findings with Knoxpatch.com today.  Through email, Julian Assange shared...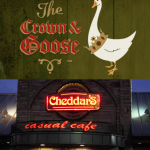 This week, news emerged that Randy Burleson, owner of Knoxville favorites Aubrey's and Bistro By The Tracks, has purchased Old City's standout, The Crown...
On the heels of The Duggar's latest announcement, that Michelle is pregnant with baby #20, they have announced that it's really babies number 20...
Based on the news yesterday that Stacey Campfield was denied service at a restaurant most Knoxvillians thought closed for good in 1986, astute Knoxpatch.com...
There has been much speculation as to whether the Democrats will assemble a Dream Ticket consisting of Obama for President and Clinton for Vice-President....
Much to the surprise of the usual crowd at MacLeod's Pub, a calm night of enjoying a beer with friends recently turned into much...