After debating for several hours at the latest meeting of the Westland Drive Homeowners Association, residents of the section between Morrell and Ebenezer voted...
Late yesterday evening, Martha Bluewhistle arrived home to prepare dinner for her husband, Ed. After the beef had browned in the pan, she realized...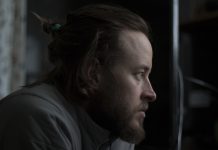 Knoxville native Maynard Britain, who announced several months ago he was planning to go through with assisted suicide in response to his terminal illness,... In a monumental announcement late yesterday, historic buildings previously destroyed to make room for more useful structures will get a second chance. In the... A suburban SUV driverreels in fear when faced with an urban environment A recent study conducted by Shady Research Institute (SRI)... TENNESSEE (KP) - The Library of Congress decided today to exercise a little-known power to strike written or audible history from all historical record.... America overwhelmingly voted for change today, electing one Barack Obama as President of the United States. Obama ran on a campaign pledge of... Obama congratulates the national chain on adding apples to it's kid's meals. This is a positive step towards solving childhood obesity. The next step,... Geneticists working for the Weigel's Farm Stores chain have announced that a substance has been discovered that will grant immunity to the 'Icee Freeze... Due to the overwhelming volume of Letters to the Editor that results from any change to the comics section, and to be much more...