Hamrick the Christmas Elf poses in the TYS terminal. At around 11:05 Saturday...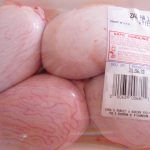 In newly released recordings, Donald Trump was overheard lauding his guilty pleasure, lamb fries.  In the 1994 recording, Trump was overheard discussing his obsession...
Ahead of their major announcement coming Tuesday, Wikileaks exclusively previewed several of the more interesting findings with Knoxpatch.com today.  Through email, Julian Assange shared...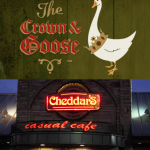 This week, news emerged that Randy Burleson, owner of Knoxville favorites Aubrey's and Bistro By The Tracks, has purchased Old City's standout, The Crown...
Governor Sundquist, on the heels of rejecting a proclamation of 'Vegetarian Month' has apparently bowed to the pressure of outside interest groups. January has...
Joining the recently announced Knoxville Nighthawks indoor football team is the Knoxville Drift. The Drift is part of the International Shuffleboard Association (ISA). The...
To boost the lagging popularity of the UT Athletic Department, NASCAR will be added to the lineup of sports offerings in 2004. UT Athletics...
A West Knoxville woman allegedly forces her husband to watch the soap opera "Days of Our Lives" when all he wants to do is...