David Keith has shaken up the Knoxville political landscape by endorsing "a Democrat" for President in 2005. The announcement was made at 2 AM...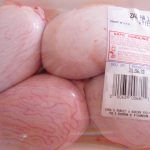 In newly released recordings, Donald Trump was overheard lauding his guilty pleasure, lamb fries.  In the 1994 recording, Trump was overheard discussing his obsession...
Ahead of their major announcement coming Tuesday, Wikileaks exclusively previewed several of the more interesting findings with Knoxpatch.com today.  Through email, Julian Assange shared...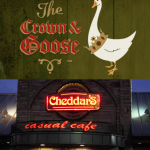 This week, news emerged that Randy Burleson, owner of Knoxville favorites Aubrey's and Bistro By The Tracks, has purchased Old City's standout, The Crown...
A war is waging in Knoxville where street meets sidewalk. A large group of sidewalk and greenway users are trying to organize a movement...
Due to the overwhelming success of the recent auction of a small California town on eBay, city council is considering placing Knoxville up for...
In recent days, tons of relief supplies have been sent to China after a 7.9 magnitude earthquake killed tens of thousands. Two aircraft were...
At 9:20 on Monday night, September 2, Roger Mulberry was peacefully sleeping in his bed at the Baptist Hospital in downtown Knoxville dreaming about...