Facing a 5.7 percent ($11.1 million) budget cut, a University of Tennessee spokesperson recently stepped forward to address what has worried us all the...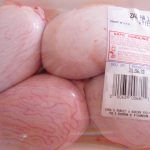 In newly released recordings, Donald Trump was overheard lauding his guilty pleasure, lamb fries.  In the 1994 recording, Trump was overheard discussing his obsession...
Ahead of their major announcement coming Tuesday, Wikileaks exclusively previewed several of the more interesting findings with Knoxpatch.com today.  Through email, Julian Assange shared...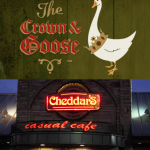 This week, news emerged that Randy Burleson, owner of Knoxville favorites Aubrey's and Bistro By The Tracks, has purchased Old City's standout, The Crown...
Naturalist Bev Scarboro has been studying Knoxville's riverfront aquatic life for the past 30 years. According to her studies, carp numbers peaked during...
America overwhelmingly voted for change today, electing one Barack Obama as President of the United States. Obama ran on a campaign pledge of...
The recent filming of an X-rated video in a park somewhere in Bartlett, Tennessee would have raised eyebrows in the past. However, the fact...
In a Knoxpatch.com exclusive, a source close to the search for the new University of Tennessee president has revealed that a decision has already...