Peter Natour, owner of Pete's Coffee Shop claims to have found the image of Barack Obama in a pickle. "I'm so excited that Obama...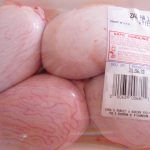 In newly released recordings, Donald Trump was overheard lauding his guilty pleasure, lamb fries.  In the 1994 recording, Trump was overheard discussing his obsession...
Ahead of their major announcement coming Tuesday, Wikileaks exclusively previewed several of the more interesting findings with Knoxpatch.com today.  Through email, Julian Assange shared...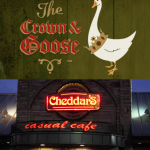 This week, news emerged that Randy Burleson, owner of Knoxville favorites Aubrey's and Bistro By The Tracks, has purchased Old City's standout, The Crown...
Headlines about the woes in Greece have moved a group of concerned Knoxvillians to come together with the goal of extracting Olivia Newton-John safely...
(Persian, in the process of being shaved.) Puddles Pet Shop in Oak Ridge has been forced shut by PETA for cruelty...
With offensive coordinator Sanders out of the way, Notre Dame looked like an easy win for the University of Tennessee Volunteers. However, according to...
Construction is under way on Market Square, transforming the space from a 70's-era eyesore to a modern, hip urban town center. As part of...