An unnamed Knoxville attorney and Boss Hogg impersonator has requested that all candidates for 2008 elections undergo sex testing. For weeks now, members of...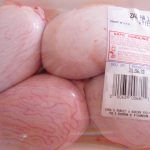 In newly released recordings, Donald Trump was overheard lauding his guilty pleasure, lamb fries.  In the 1994 recording, Trump was overheard discussing his obsession...
Ahead of their major announcement coming Tuesday, Wikileaks exclusively previewed several of the more interesting findings with Knoxpatch.com today.  Through email, Julian Assange shared...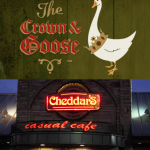 This week, news emerged that Randy Burleson, owner of Knoxville favorites Aubrey's and Bistro By The Tracks, has purchased Old City's standout, The Crown...
Michel de Nostradamus may have predicted the fate of Universe Knoxville long before anyone dreamed of its existence. A newly discovered quatrain, open to...
The metropolitan Knoxville area was temporarily shut down this morning on rumors a snowflake had been spotted. News of the snowflake spread like wildfire...
Missy Cooley, a business owner and popular local by any standard, has been replaced by a giant package of Bounty paper towels. Cooley is...
The time-traveling hippy stops in Knoxville.A time traveling hippy, known only as Hemp, made a stop in Knoxville over the weekend. Little is...