An anonymous member of the Tennessee legislature has leaked a memo that circulated after the budget surplus was discovered. The memo described in...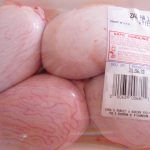 In newly released recordings, Donald Trump was overheard lauding his guilty pleasure, lamb fries.  In the 1994 recording, Trump was overheard discussing his obsession...
Ahead of their major announcement coming Tuesday, Wikileaks exclusively previewed several of the more interesting findings with Knoxpatch.com today.  Through email, Julian Assange shared...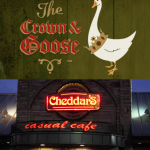 This week, news emerged that Randy Burleson, owner of Knoxville favorites Aubrey's and Bistro By The Tracks, has purchased Old City's standout, The Crown...
At 9:20 on Monday night, September 2, Roger Mulberry was peacefully sleeping in his bed at the Baptist Hospital in downtown Knoxville dreaming about...
Maryville College's student body is in for several changes this fall, as environmental initiatives expand. As reported by the Knoxville News Sentinel, one of...
Knoxville's annual Ferrets in the City celebration will kick off next week with a wide girth of activities planned. The festival will last the...
To make the point that the United States is not afraid of terrorist activity, the United States Government has launched a terror attack on...