A new shovel-ready project, Halls Astronomical Intercontinental Railroad, kicks off today in Tennessee. The project will bring the world's largest railway system into place,...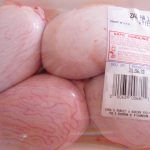 In newly released recordings, Donald Trump was overheard lauding his guilty pleasure, lamb fries.  In the 1994 recording, Trump was overheard discussing his obsession...
Ahead of their major announcement coming Tuesday, Wikileaks exclusively previewed several of the more interesting findings with Knoxpatch.com today.  Through email, Julian Assange shared...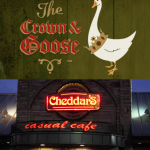 This week, news emerged that Randy Burleson, owner of Knoxville favorites Aubrey's and Bistro By The Tracks, has purchased Old City's standout, The Crown...
Wayne Butler stopped by Wendy's on Cedar Bluff last Monday afternoon for some lunch. He was not very hungry, so only ordered a salad...
Gordon, the AFLAC duck,before being roasted. Due to a glitch, the AFLAC duck was shipped to the Golden Wok restaurant on Ray Mears...
A road in West Knox County is under construction. This highly unusual activity took most of the residents and commuters by surprise late last...
Unable to contain their anger, the Committee for Mayor Mike Ragsdale has offered a reward for information leading to the arrest of those that...