If you've made it to this point you definitely have some opinion about KnoxPatch. We want to talk to you about it.Were you born...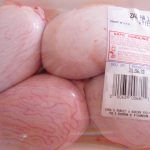 In newly released recordings, Donald Trump was overheard lauding his guilty pleasure, lamb fries.  In the 1994 recording, Trump was overheard discussing his obsession...
Ahead of their major announcement coming Tuesday, Wikileaks exclusively previewed several of the more interesting findings with Knoxpatch.com today.  Through email, Julian Assange shared...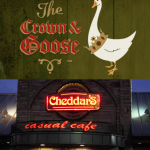 This week, news emerged that Randy Burleson, owner of Knoxville favorites Aubrey's and Bistro By The Tracks, has purchased Old City's standout, The Crown...
In an effort to make sure deceased city employees are still earning a decent paycheck, the city of Knoxville will be implementing a Dying...
Rumor has it that Moxley Carmichael, East Tennessee's premier public and media relations firm, has been hired by the WHO to put a positive...
Tom Cronan passed away today after a battle with pancreatic cancer. If you never met Tom, I'm very sorry. If you did, he most...
Knoxville is leading a trend in the bible-belt of church-related 'flash mobs.' The latest, causing quite a stir at World's Fair Park, involved a...