Concerned citizens have started a petition to encourage others to start a petition to make changes in Knox County government. With a theme of...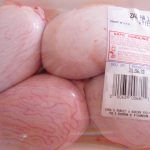 In newly released recordings, Donald Trump was overheard lauding his guilty pleasure, lamb fries.  In the 1994 recording, Trump was overheard discussing his obsession...
Ahead of their major announcement coming Tuesday, Wikileaks exclusively previewed several of the more interesting findings with Knoxpatch.com today.  Through email, Julian Assange shared...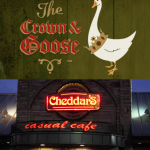 This week, news emerged that Randy Burleson, owner of Knoxville favorites Aubrey's and Bistro By The Tracks, has purchased Old City's standout, The Crown...
William Carrigan loves his parents, and until recently, has maintained a pleasant relationship with them. They met at least once a week for dinner...
A recent study by the Earl and Bubba Institute found that out of all Knoxvilles in the nation, the one in Tennessee ranks third...
Dear Knoxville, I keep getting spam emails from the ADAM SMALL STRATEGIC BUSINESS NETWORK, promoting the Knoxville Business Xchange. Today, I got 13 copies. Every...
After debating for several hours at the latest meeting of the Westland Drive Homeowners Association, residents of the section between Morrell and Ebenezer voted...