Health officials investigating an outbreak of possum pox that apparently spread from a single possum in Clinton, Tennessee said yesterday the number of reported...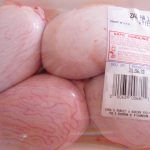 In newly released recordings, Donald Trump was overheard lauding his guilty pleasure, lamb fries.  In the 1994 recording, Trump was overheard discussing his obsession...
Ahead of their major announcement coming Tuesday, Wikileaks exclusively previewed several of the more interesting findings with Knoxpatch.com today.  Through email, Julian Assange shared...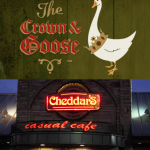 This week, news emerged that Randy Burleson, owner of Knoxville favorites Aubrey's and Bistro By The Tracks, has purchased Old City's standout, The Crown...
Jo-Jo bites her neighbors. A north-Knoxville poodle, known simply as "Jo-Jo," went on a biting rampage last week. Details are sketchy, but witnesses...
Stinging from the loss of the first Presidential debate of the election, George W. Bush has changed strategies after receiving a bit of important...
This block of text is basically a piece without a beginning, middle, or end. A block of text without a story to share or...
Knowing that idiots need a chance to mingle, an anti-Mensa meeting has been scheduled tonight at 6pm in Krutch Park. So that fellow idiots...