Al Gore was driving his '86 Ford Escort down Ebenezer Road late yesterday afternoon when he veered suddenly off the road and ran onto...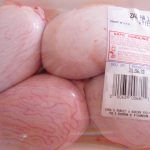 In newly released recordings, Donald Trump was overheard lauding his guilty pleasure, lamb fries.  In the 1994 recording, Trump was overheard discussing his obsession...
Ahead of their major announcement coming Tuesday, Wikileaks exclusively previewed several of the more interesting findings with Knoxpatch.com today.  Through email, Julian Assange shared...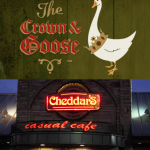 This week, news emerged that Randy Burleson, owner of Knoxville favorites Aubrey's and Bistro By The Tracks, has purchased Old City's standout, The Crown...
A new study shows that low IQ is linked to conservative beliefs and prejudice. Those with the lowest IQs tend to make poor public decisions that are...
An anonymous source within the school board has confirmed that the location for the new West Knoxville high school has been selected. Instead of...
Gen. Wesley Clark, presidential candidate and really swell guy, stopped tonight in Knoxville to discuss health care. During the first few minutes of his...
NASA announced earlier today that the Space Shuttle Endeavour cannot be made safe for a return flight home, and will be left in orbit...