Al Gore was driving his '86 Ford Escort down Ebenezer Road late yesterday afternoon when he veered suddenly off the road and ran onto...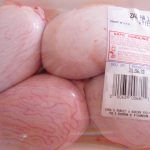 In newly released recordings, Donald Trump was overheard lauding his guilty pleasure, lamb fries.  In the 1994 recording, Trump was overheard discussing his obsession...
Ahead of their major announcement coming Tuesday, Wikileaks exclusively previewed several of the more interesting findings with Knoxpatch.com today.  Through email, Julian Assange shared...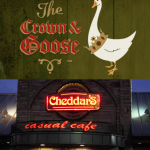 This week, news emerged that Randy Burleson, owner of Knoxville favorites Aubrey's and Bistro By The Tracks, has purchased Old City's standout, The Crown...
"I don't understand it," says Marcus Williamson. "Just two weeks ago, if you asked anyone about Michael Jackson they'd tell you he was crazy....
The City of Knoxville has unveiled plans for Mount Knoxville in an attempt to capitalize on the high number of tourists visiting Sevierville and...
Yves Johnson was driving his golf cart on Saturday when it veered off the path and careened into the Smith-Coughlin house on Lyons...
Keeping with his school children theme, Obama is expected to sign an executive order changing some of the lines in the Pledge or Allegiance....