If proven correct, Kimberly Sterchi of Karns may set the scientific world in a tailspin. In a simple experiment that can easily be recreated...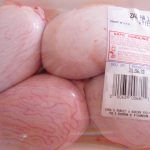 In newly released recordings, Donald Trump was overheard lauding his guilty pleasure, lamb fries.  In the 1994 recording, Trump was overheard discussing his obsession...
Ahead of their major announcement coming Tuesday, Wikileaks exclusively previewed several of the more interesting findings with Knoxpatch.com today.  Through email, Julian Assange shared...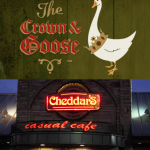 This week, news emerged that Randy Burleson, owner of Knoxville favorites Aubrey's and Bistro By The Tracks, has purchased Old City's standout, The Crown...
In light of recent criticism; Wal-Mart has decided to adopt a policy of "Tough-Love". In addition to making employees pay for their own insurance,...
In the shadow of negative attention drawn to Rep. Anthony Weiner due to sharing suggestive photos with several individuals, it appears that several Knoxville...
Although it was believed that Dick Clark would take a break from his usual New Year's festivities, a spokesperson for Mr. Clark announced today...
Local artist's vision of Mayor Victor Ashe. The recent demise of the Lyons View Gardens...