At 12:02 p.m. more than 45,000 rubber ducks were released into the Tennessee River, marking the return of one of Knoxville's most successful nonprofit...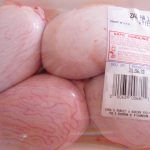 In newly released recordings, Donald Trump was overheard lauding his guilty pleasure, lamb fries.  In the 1994 recording, Trump was overheard discussing his obsession...
Ahead of their major announcement coming Tuesday, Wikileaks exclusively previewed several of the more interesting findings with Knoxpatch.com today.  Through email, Julian Assange shared...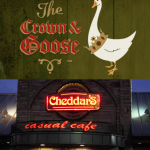 This week, news emerged that Randy Burleson, owner of Knoxville favorites Aubrey's and Bistro By The Tracks, has purchased Old City's standout, The Crown...
Not everyone was thrilled to see Fulmer's and Pearl's raises lift them to a combined $4 million. UT President John Peterson was quickly able...
Facing a 5.7 percent ($11.1 million) budget cut, a University of Tennessee spokesperson recently stepped forward to address what has worried us all the...
There is a new organization in Knoxville that is dedicated to shining light on stupidity in the Knoxville area. The organization was started by...
A suburban SUV driverreels in fear when faced with an urban environment A recent study conducted by Shady Research Institute (SRI)...