Ben Jacobs has been acting a bit odd lately, his friends are starting to worry. According to Ben, it all started when he visited...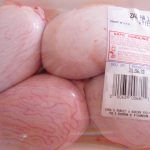 In newly released recordings, Donald Trump was overheard lauding his guilty pleasure, lamb fries.  In the 1994 recording, Trump was overheard discussing his obsession...
Ahead of their major announcement coming Tuesday, Wikileaks exclusively previewed several of the more interesting findings with Knoxpatch.com today.  Through email, Julian Assange shared...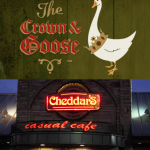 This week, news emerged that Randy Burleson, owner of Knoxville favorites Aubrey's and Bistro By The Tracks, has purchased Old City's standout, The Crown...
Reports are coming in that a large portion of Knoxville has been all but destroyed by a rare inner-city brush fire. The cause of...
Knoxville has a much larger network of organized protesters than many people may think. This was evidenced during President Bush's recent visit to Knoxville...
KPD's Blue Cat(artist's rendition) A new program designed to cut costs and save lives, both human and feline, the Knoxville Police Department (KPD)...
In the wake of disturbing news from NATO, Butterball and Jennie-O have stepped forward where France, Germany, and Belgium would not. Although...