Safety concerns and fears of fire nearly forced the cancellation of fireworks celebrations in Knoxville this year, but a new venue was found at...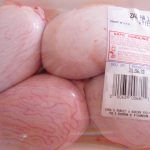 In newly released recordings, Donald Trump was overheard lauding his guilty pleasure, lamb fries.  In the 1994 recording, Trump was overheard discussing his obsession...
Ahead of their major announcement coming Tuesday, Wikileaks exclusively previewed several of the more interesting findings with Knoxpatch.com today.  Through email, Julian Assange shared...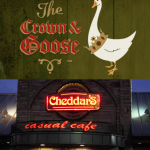 This week, news emerged that Randy Burleson, owner of Knoxville favorites Aubrey's and Bistro By The Tracks, has purchased Old City's standout, The Crown...
The world's most powerful source of neutrons and the nation's largest civilian science project has been deemed a success after achieving a millisecond of...
Governor Sundquist, on the heels of rejecting a proclamation of 'Vegetarian Month' has apparently bowed to the pressure of outside interest groups. January has...
After receiving media attention and successfully having one sex offender arrested for attempting to read, Tim Burchett has now created a new set of...