Knoxpatch.com has learned that the old convention center property, under the Holiday Inn, has been sold to foreign investors. The tentative plans of...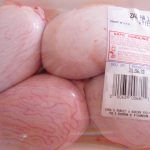 In newly released recordings, Donald Trump was overheard lauding his guilty pleasure, lamb fries.  In the 1994 recording, Trump was overheard discussing his obsession...
Ahead of their major announcement coming Tuesday, Wikileaks exclusively previewed several of the more interesting findings with Knoxpatch.com today.  Through email, Julian Assange shared...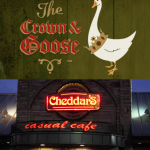 This week, news emerged that Randy Burleson, owner of Knoxville favorites Aubrey's and Bistro By The Tracks, has purchased Old City's standout, The Crown...
After hearing that Mrs. Clinton claims to be ahead in the national popular vote, Mayor Ragsdale today announced his endorsement of her as President....
Rumors circulated on Tuesday that term-limited Mayor Victor Ashe was pursuing having his name legally changed from 'Victor' to 'Mayor.' Following in the footsteps...
Top federal, state and local officials were on hand recently for the ribbon cutting of a new $18 million home designed to serve vets...
Eager local preservation groups, who claim they are not responsible for the city's pressure on residents to move out so the building could be...