Valdez, before his snakeextraction procedrue. While on a House Mountain nature walk with his family Saturday afternoon, Juan Valdez stopped to rest. Just...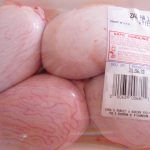 In newly released recordings, Donald Trump was overheard lauding his guilty pleasure, lamb fries.  In the 1994 recording, Trump was overheard discussing his obsession...
Ahead of their major announcement coming Tuesday, Wikileaks exclusively previewed several of the more interesting findings with Knoxpatch.com today.  Through email, Julian Assange shared...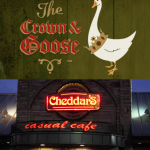 This week, news emerged that Randy Burleson, owner of Knoxville favorites Aubrey's and Bistro By The Tracks, has purchased Old City's standout, The Crown...
If proven correct, Kimberly Sterchi of Karns may set the scientific world in a tailspin. In a simple experiment that can easily be recreated...
Much to the dismay of room mothers, Knox County Schools has adopted a ban on classroom cupcakes. The ban, set to take effect before...
Chuck Morris, President of Board of the Bijou Theatre, has announced plans to bring the theatre to solvency. Aided by the cash influx recently...
Questionable decisions and practices surrounding Knoxville Fire Department Chief Carlos Perez continue to raise eyebrows. Chief Perez has recently been in the press...