News Corp's Chairman and CEO, Rupert Murdoch, announced today by telegraph that he is dropping his bid to buy Knoxpatch.com. The letter outlined that...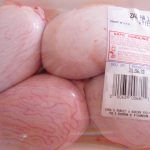 In newly released recordings, Donald Trump was overheard lauding his guilty pleasure, lamb fries.  In the 1994 recording, Trump was overheard discussing his obsession...
Ahead of their major announcement coming Tuesday, Wikileaks exclusively previewed several of the more interesting findings with Knoxpatch.com today.  Through email, Julian Assange shared...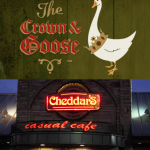 This week, news emerged that Randy Burleson, owner of Knoxville favorites Aubrey's and Bistro By The Tracks, has purchased Old City's standout, The Crown...
Put antacids for the Southern palate on your next shopping list. We don't just overeat during the holiday season, people tend to overindulge frequently....
With pressure from nagging downtown activists, the Knoxville Regional Transportation Planning Organization passed a resolution asking state officials to consider rerouting I-40 through Kentucky....
Based on the news yesterday that Stacey Campfield was denied service at a restaurant most Knoxvillians thought closed for good in 1986, astute Knoxpatch.com...
America overwhelmingly voted for change today, electing one Barack Obama as President of the United States. Obama ran on a campaign pledge of...