The media has given a great deal of attention to the spike in gun sales during the 2012 election cycle, but according to local...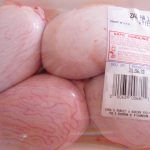 In newly released recordings, Donald Trump was overheard lauding his guilty pleasure, lamb fries.  In the 1994 recording, Trump was overheard discussing his obsession...
Ahead of their major announcement coming Tuesday, Wikileaks exclusively previewed several of the more interesting findings with Knoxpatch.com today.  Through email, Julian Assange shared...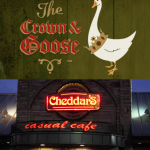 This week, news emerged that Randy Burleson, owner of Knoxville favorites Aubrey's and Bistro By The Tracks, has purchased Old City's standout, The Crown...
Next month, a statue of John Denver will be unveiled at McGhee Tyson Airport. Denver was the ever-popular singer of such tunes as "Thank...
The Knox County Health Department has canceled plans for smallpox vaccinations due to the high number of needle insertions required. According to directions provided...
Ernie Roberts, a Fort Sanders resident, has been admitted to Lakeshore Mental Hospital after a particularly harrowing weekend trying to restore the trees in...
(Persian, in the process of being shaved.) Puddles Pet Shop in Oak Ridge has been forced shut by PETA for cruelty...