This block of text is basically a piece without a beginning, middle, or end. A block of text without a story to share or...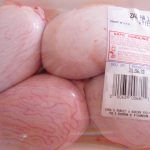 In newly released recordings, Donald Trump was overheard lauding his guilty pleasure, lamb fries.  In the 1994 recording, Trump was overheard discussing his obsession...
Ahead of their major announcement coming Tuesday, Wikileaks exclusively previewed several of the more interesting findings with Knoxpatch.com today.  Through email, Julian Assange shared...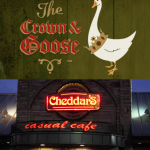 This week, news emerged that Randy Burleson, owner of Knoxville favorites Aubrey's and Bistro By The Tracks, has purchased Old City's standout, The Crown...
Over the weekend, the third Norris lake turtle mauling was reported in as many months. Derek Rivera was on the beach with his...
Next month, a statue of John Denver will be unveiled at McGhee Tyson Airport. Denver was the ever-popular singer of such tunes as "Thank...
An episode of the popular Learning Channel show "Trading Spaces" is scheduled to be filmed in Knoxville sometime in February, sources say. The show...
Many of you may have noticed various pieces of metal on the streets of downtown Knoxville over the past months. Many residents, starved for...