In an attempt to avoid filing for bankruptcy and the stigma that goes with it, Knoxville man Howard Bean sought out other alternatives. "I...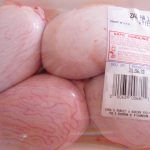 In newly released recordings, Donald Trump was overheard lauding his guilty pleasure, lamb fries.  In the 1994 recording, Trump was overheard discussing his obsession...
Ahead of their major announcement coming Tuesday, Wikileaks exclusively previewed several of the more interesting findings with Knoxpatch.com today.  Through email, Julian Assange shared...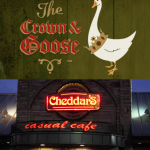 This week, news emerged that Randy Burleson, owner of Knoxville favorites Aubrey's and Bistro By The Tracks, has purchased Old City's standout, The Crown...
Late last night, Clinton Highway Wal-Mart Parking Lot Rent-a-Cop Allen Harvey reported finding "parking lot circles" near the Taco Bell corner of the Wal-Mart...
Knoxville will soon have red light cameras at several intersections, cameras that are in place to watch us IN CASE we do something wrong....
Many of you may have noticed various pieces of metal on the streets of downtown Knoxville over the past months. Many residents, starved for...
A West Knoxville woman allegedly forces her husband to watch the soap opera "Days of Our Lives" when all he wants to do is...