The Knoxville Chapter of the Fraternal Order of Eagles (FOE) was recently surprised by the receipt of membership applications from an entire cast of...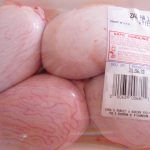 In newly released recordings, Donald Trump was overheard lauding his guilty pleasure, lamb fries.  In the 1994 recording, Trump was overheard discussing his obsession...
Ahead of their major announcement coming Tuesday, Wikileaks exclusively previewed several of the more interesting findings with Knoxpatch.com today.  Through email, Julian Assange shared...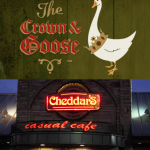 This week, news emerged that Randy Burleson, owner of Knoxville favorites Aubrey's and Bistro By The Tracks, has purchased Old City's standout, The Crown...
As fast food restaurants struggle to maintain market share, traditional sit-down restaurants are also gearing up for a major battle to hold customers. ...
Amidst the controversy surrounding her uniquely high salary and bonus structure provided by Knoxville Tourism and Sports Corporation, Gloria Ray is expected to announce...
The Health Department announced today that the West Knox Virus has been confirmed in the 37914 area code. Although contained during the past three...
The Newman's Own line of products is branching out during the current economic crisis to provide quality nutritional items for people of all income...