On the heels of announcing its first profit in four years, Playboy Enterprises Inc. has outlined further changes that will enhance profitability. The major...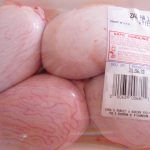 In newly released recordings, Donald Trump was overheard lauding his guilty pleasure, lamb fries.  In the 1994 recording, Trump was overheard discussing his obsession...
Ahead of their major announcement coming Tuesday, Wikileaks exclusively previewed several of the more interesting findings with Knoxpatch.com today.  Through email, Julian Assange shared...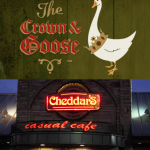 This week, news emerged that Randy Burleson, owner of Knoxville favorites Aubrey's and Bistro By The Tracks, has purchased Old City's standout, The Crown...
A group of anonymous K2K list members got together at Wendy's by Walker Springs for a support meeting Wednesday evening at 6:30. The organizer,...
TENNESSEE (KP) – To best avoid the encroaching societal pressures and technological advancements, regional Amish are moving into the sewers. Knox County Government officials...
Late yesterday evening, Martha Bluewhistle arrived home to prepare dinner for her husband, Ed. After the beef had browned in the pan, she realized...
The East Turtle Baptist Church holds pancake breakfasts each month to raise money for its building fund, mission trips, or other expenditures. Recently, conspiracy...