Newly appointed General "Wild Bill" Hodge has announced that Action Sports Media has officially purchased the Big Orange Army. "It's the perfect time for...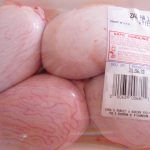 In newly released recordings, Donald Trump was overheard lauding his guilty pleasure, lamb fries.  In the 1994 recording, Trump was overheard discussing his obsession...
Ahead of their major announcement coming Tuesday, Wikileaks exclusively previewed several of the more interesting findings with Knoxpatch.com today.  Through email, Julian Assange shared...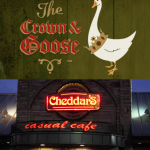 This week, news emerged that Randy Burleson, owner of Knoxville favorites Aubrey's and Bistro By The Tracks, has purchased Old City's standout, The Crown...
The Tennessee Highway Patrol recently reported that Stacy Taylor has successfully merged her 1983 Toyota Celica into moderate traffic. Although the weather was perfect...
Bernard Philips likes beef fried rice, more than any other Chinese food. "I eat it every chance I get," Philips explained, "and that is...
The 2nd annual "By the Rivers of Babylon, A Celebration of Cultures in a Time of Continued Turmoil" festival has been scheduled for June...
Knoxpatch.com respects your privacy, and believes that privacy is an important and integral part of the internet as a whole, and to any future...