On the heels of President Bush announcing missions to both Mars and the moon, Mayor Haslam has boldly proclaimed his exploratory intentions to two...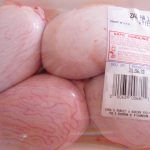 In newly released recordings, Donald Trump was overheard lauding his guilty pleasure, lamb fries.  In the 1994 recording, Trump was overheard discussing his obsession...
Ahead of their major announcement coming Tuesday, Wikileaks exclusively previewed several of the more interesting findings with Knoxpatch.com today.  Through email, Julian Assange shared...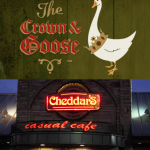 This week, news emerged that Randy Burleson, owner of Knoxville favorites Aubrey's and Bistro By The Tracks, has purchased Old City's standout, The Crown...
Late yesterday evening, Martha Bluewhistle arrived home to prepare dinner for her husband, Ed. After the beef had browned in the pan, she realized...
Governer Bredesen has appointed Dr. John Shumaker as the new head of Tenncare, just days after announcing that Shumaker has resigned as President of...
Inspired by recent controversy over the Confederate flag being displayed in public, a grassroots campaign to clean up history is about to get under...
A couple in Halls were shocked to see their stray daughter show up in a Hollywood blockbuster. Last summer, Noreen and Hubert Bean...