The donut wars have stepped up a notch in Knoxville. In response to Krispy Kreme launching a Cheerwine flavored donut, Yankee-owned Dunkin' Donuts has...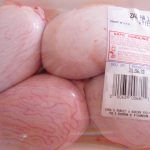 In newly released recordings, Donald Trump was overheard lauding his guilty pleasure, lamb fries.  In the 1994 recording, Trump was overheard discussing his obsession...
Ahead of their major announcement coming Tuesday, Wikileaks exclusively previewed several of the more interesting findings with Knoxpatch.com today.  Through email, Julian Assange shared...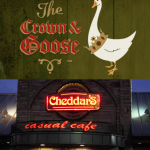 This week, news emerged that Randy Burleson, owner of Knoxville favorites Aubrey's and Bistro By The Tracks, has purchased Old City's standout, The Crown...
Not satisfied with simply switching from a useless Republican to a useless Democrat, Senator Arlen Specter has decided to dramatically change other aspects of...
Late yesterday evening, Martha Bluewhistle arrived home to prepare dinner for her husband, Ed. After the beef had browned in the pan, she realized...
A bit disillusioned, Scott Gordy recently cancelled his Twitter account after only two months of use. "It sounded so cool when other people talked...
This is a special news alert!   Several witnesses contacted our tip hotline today to report seeing Sarah Palin on Market Square earlier this morning....