LAMAR Outdoor Advertising, acting on a whim of a local employee, has been presented an Orchid Award from Keep Knoxville Beautiful. This award is...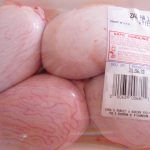 In newly released recordings, Donald Trump was overheard lauding his guilty pleasure, lamb fries.  In the 1994 recording, Trump was overheard discussing his obsession...
Ahead of their major announcement coming Tuesday, Wikileaks exclusively previewed several of the more interesting findings with Knoxpatch.com today.  Through email, Julian Assange shared...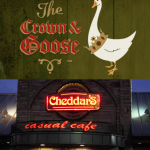 This week, news emerged that Randy Burleson, owner of Knoxville favorites Aubrey's and Bistro By The Tracks, has purchased Old City's standout, The Crown...
ALERT! Knoxville is currently undergoing 12 hours of drought the likes of which the area has never seen. "Through this spring, we've had a...
A new report indicates that violent video games have caused more than you might have expected. In addition to bratty and obnoxious children...
My family has loved Buddy?s Bar-b-q as long as I can remember, but I never thought of them as a place to get my...
Knoxville mayor Victor Ashe crossed Gay Street this morning on his way to get a cup of coffee and distracted a group of chickens...