On the heels of acquiring the Lucasfilm Ltd library, which includes Star Wars and Indiana Jones, Disney announced early this morning that they have...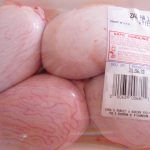 In newly released recordings, Donald Trump was overheard lauding his guilty pleasure, lamb fries.  In the 1994 recording, Trump was overheard discussing his obsession...
Ahead of their major announcement coming Tuesday, Wikileaks exclusively previewed several of the more interesting findings with Knoxpatch.com today.  Through email, Julian Assange shared...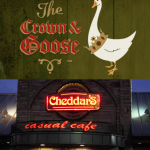 This week, news emerged that Randy Burleson, owner of Knoxville favorites Aubrey's and Bistro By The Tracks, has purchased Old City's standout, The Crown...
For years, Knoxville?s homeless individuals have been receiving assistance from those that are more affluent. Coordinated by Jake ?Spunky? Trevor, an upcoming street fair...
don't know why, but I keep having that thought.
"With the tax cuts I've given to Americans, they don't need to beg for candy." states President Bush. "Each family now saves at least...
Claiming partial ownership of 'orange', the University of Tennessee has began lobbying for an adjustment to the color-coded terror-alert system. The current system is...