Early voting in the Knoxville city elections rated the highest turnout ever, according to election officials. Initial reports are that over 37 people voted...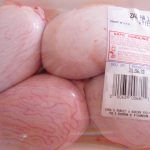 In newly released recordings, Donald Trump was overheard lauding his guilty pleasure, lamb fries.  In the 1994 recording, Trump was overheard discussing his obsession...
Ahead of their major announcement coming Tuesday, Wikileaks exclusively previewed several of the more interesting findings with Knoxpatch.com today.  Through email, Julian Assange shared...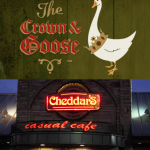 This week, news emerged that Randy Burleson, owner of Knoxville favorites Aubrey's and Bistro By The Tracks, has purchased Old City's standout, The Crown...
Just last week, Hillary Clinton sited the assassination of Robert F. Kennedy as a reason to stay in the race. Over the weekend, during...
Dan Baker was tired of paying fifty cents a can for Mountain Dew. Additionally, he hated having to get up and weave his way...
Much to the dismay of room mothers, Knox County Schools has adopted a ban on classroom cupcakes. The ban, set to take effect before...
Due to the success of church groups showing non-offensive Andy Griffith Show reruns to members in order to impart useful moral lessons without causing...