Much to the surprise of the usual crowd at MacLeod's Pub, a calm night of enjoying a beer with friends recently turned into much...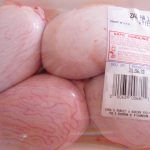 In newly released recordings, Donald Trump was overheard lauding his guilty pleasure, lamb fries.  In the 1994 recording, Trump was overheard discussing his obsession...
Ahead of their major announcement coming Tuesday, Wikileaks exclusively previewed several of the more interesting findings with Knoxpatch.com today.  Through email, Julian Assange shared...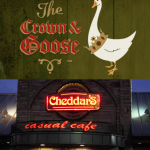 This week, news emerged that Randy Burleson, owner of Knoxville favorites Aubrey's and Bistro By The Tracks, has purchased Old City's standout, The Crown...
The Clarence Brown Theatre, located at the University of Tennessee, is featuring the world-premier of " " in May 2005. " " is a...
Some daring protesters escaped from the free speech zone, conveniently located outside Linens & Things at the Turkey Creek development in West Knoxville today...
Upon the organization of the Rationalists of East Tennessee, the city of Knoxville considered the intellectual capacity of the local populace to be maximized....
"At first, people were just being mean," said an unnamed source at local pet care giant, Pet Safe, "Then it really got out of...