Inspired by the success of their Miley Cyrus line of clothing, Walmart is launching a new 'Walk of Shame' line. A spokesperson for Walmart...
Capitalizing on the continued popularity of the High School Musical movies, the 4th in the series is to begin filming this Fall, even before... Lake City native and Knoxville resident Charles Shire stunned colleagues this week by volunteering for an additional work assignment.On June 26th, sometime late in... Although they are typically known for simply offering advice, the 'fashion police' have arrested Andie Ray, the owner of Vagabondia. According to the fashion... Topsy poses with the flipflop. During the massive January snows of 2003, the heroic act of a Knoxville beagle, Topsy, almost went unnoticed.... After the University of Tennessee Volunteers and Coach Fulmer received a well-earned beating today, it was noticed that a sole Volunteer supporter stayed in... In a unanimous decision today, the Supreme Court ruled 9-0 that "Guns don't kill people, people kill people." In another case, the Court refused to...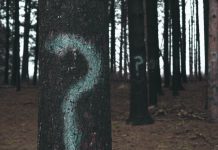 In the short time that Knoxpatch.com has been online we have been asked several questions by our visitors. Some of the most frequent questions,... On the heels of The Duggar's latest announcement, that Michelle is pregnant with baby #20, they have announced that it's really babies number 20... TENNESSEE (KP) - The Library of Congress decided today to exercise a little-known power to strike written or audible history from all historical record....