A new program, "College-Bound Sisters," has been unveiled in North Carolina to pay young girls not to get pregnant. The payment, $1/day. The program...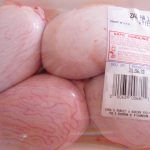 In newly released recordings, Donald Trump was overheard lauding his guilty pleasure, lamb fries.  In the 1994 recording, Trump was overheard discussing his obsession...
Ahead of their major announcement coming Tuesday, Wikileaks exclusively previewed several of the more interesting findings with Knoxpatch.com today.  Through email, Julian Assange shared...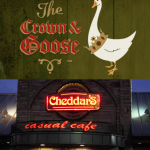 This week, news emerged that Randy Burleson, owner of Knoxville favorites Aubrey's and Bistro By The Tracks, has purchased Old City's standout, The Crown...
Vern Taylor has lived on his East Knoxville farm for 60 years, raising cattle and growing Silver Queen corn. He is a great friend...
LAMAR Outdoor Advertising, acting on a whim of a local employee, has been presented an Orchid Award from Keep Knoxville Beautiful. This award is...
Not everyone was thrilled to see Fulmer's and Pearl's raises lift them to a combined $4 million. UT President John Peterson was quickly able...
In the short time that Knoxpatch.com has been online we have been asked several questions by our visitors. Some of the most frequent questions,...