For years, at the start of summer, Knoxvillians have looked forward to the Bush Beans Bean Dip. Held on the water front...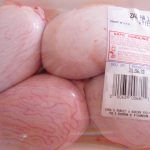 In newly released recordings, Donald Trump was overheard lauding his guilty pleasure, lamb fries.  In the 1994 recording, Trump was overheard discussing his obsession...
Ahead of their major announcement coming Tuesday, Wikileaks exclusively previewed several of the more interesting findings with Knoxpatch.com today.  Through email, Julian Assange shared...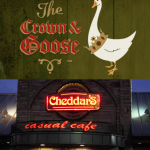 This week, news emerged that Randy Burleson, owner of Knoxville favorites Aubrey's and Bistro By The Tracks, has purchased Old City's standout, The Crown...
Bernard Philips likes beef fried rice, more than any other Chinese food. "I eat it every chance I get," Philips explained, "and that is...
The Great Smokies Craft Fair expanded offerings this year to include some of the finest work from more than 200 artists and craftspeople of...
While on tour in Knoxville, Tennessee as part of her official duties, the 22-year old Bree Boyce let the world in on a huge...
The 39 year old Knoxville woman turned herself in to the Knoxville Police Department after watching new show 'Person of Interest'. The unnamed woman...