In this case we're not even making up the news...just linking to it. And so I quote, "Why else would otherwise competent administrators and educators...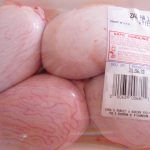 In newly released recordings, Donald Trump was overheard lauding his guilty pleasure, lamb fries.  In the 1994 recording, Trump was overheard discussing his obsession...
Ahead of their major announcement coming Tuesday, Wikileaks exclusively previewed several of the more interesting findings with Knoxpatch.com today.  Through email, Julian Assange shared...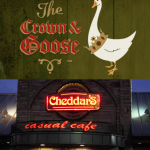 This week, news emerged that Randy Burleson, owner of Knoxville favorites Aubrey's and Bistro By The Tracks, has purchased Old City's standout, The Crown...
NASA announced earlier today that the Space Shuttle Endeavour cannot be made safe for a return flight home, and will be left in orbit...
The Jones Soda Maternity Flavor Pack includes five new flavors: Pickles & Ice Cream, Prenatal Vitamin, Morning Sickness, Breast Milk, and Water Broke Mineral...
Bubba Quixote in rarearchival photo. Bubba Quixote, believed to be a direct descendent of the famed Don Quixote, has attacked the TVA Green...
Richard Simmons – noted exercise guru and perennial guest on The Late Show with David Letterman – has decided to call his day in...