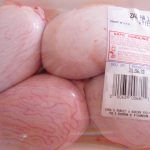 In newly released recordings, Donald Trump was overheard lauding his guilty pleasure, lamb fries.  In the 1994 recording, Trump was overheard discussing his obsession...
Ahead of their major announcement coming Tuesday, Wikileaks exclusively previewed several of the more interesting findings with Knoxpatch.com today.  Through email, Julian Assange shared...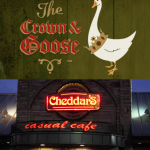 This week, news emerged that Randy Burleson, owner of Knoxville favorites Aubrey's and Bistro By The Tracks, has purchased Old City's standout, The Crown...
Joseph Black made a startling discovery recently behind Knoxville Municipal Golf Course in North Knoxville when test driving a new Land Rover. Black stated...
The Knoxville News Sentinel reporter who was on assignment in the Dante community of North Knoxville was finally released by her captors late last...
It's more than just talk. Chattanooga is to be renamed 'Chatlanta', becoming a suburb of Atlanta, GA. It all began with plans for Chattanooga...
Victor Ashe will continue his political career in a small Colorado town by the name of Florissant. Carl Sexton, unhappy with all the candidates...