Knoxville Vol fan Junior Scruggins was arrested by KPD officers at his home late Sunday. After an image of Scruggins was posted on the...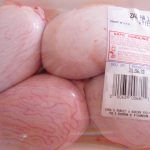 In newly released recordings, Donald Trump was overheard lauding his guilty pleasure, lamb fries.  In the 1994 recording, Trump was overheard discussing his obsession...
Ahead of their major announcement coming Tuesday, Wikileaks exclusively previewed several of the more interesting findings with Knoxpatch.com today.  Through email, Julian Assange shared...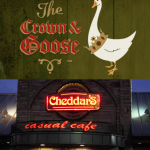 This week, news emerged that Randy Burleson, owner of Knoxville favorites Aubrey's and Bistro By The Tracks, has purchased Old City's standout, The Crown...
The 2011 World Beard & Mustache Championships were brought to a hair raising halt. There was alleged Latisse doping from the United States Team,...
Governer Bredesen has appointed Dr. John Shumaker as the new head of Tenncare, just days after announcing that Shumaker has resigned as President of...
With some of Knox County's 19 library branches in jeopardy due to the County budget, many feared that they would soon lose access to...
Among the culinary literate, the idea of a crockpot is old. Its timeless functionality a must for chefs everywhere, crockpots are used to conjure...