A passageway to Shangri-la has been discovered in the bathroom of Taco Bell on Cumberland Avenue. It turns out that what appeared as a...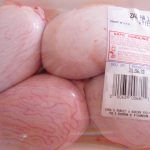 In newly released recordings, Donald Trump was overheard lauding his guilty pleasure, lamb fries.  In the 1994 recording, Trump was overheard discussing his obsession...
Ahead of their major announcement coming Tuesday, Wikileaks exclusively previewed several of the more interesting findings with Knoxpatch.com today.  Through email, Julian Assange shared...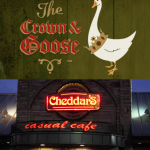 This week, news emerged that Randy Burleson, owner of Knoxville favorites Aubrey's and Bistro By The Tracks, has purchased Old City's standout, The Crown...
A study published last week analyzed 6 months of letters to the editor of local newspapers, including the News Sentinel and the Metro Pulse....
In a new development, U.S. border patrol agents are baffled by a rare wormhole they have found dug under the U.S.-Mexico border fence. ...
The Campbell Soup Company, a division of Franco-American, unveiled a new variety of its popular Spaghettios brand canned circular pasta in red sauce....
The Knoxville Police Department is crediting the popularity of The Sopranos for the fact that mob related deaths are on the decline in Knoxville...