Two separate incidents on the same day nearly came to disaster at the construction site of the new bridge being built over the Tennessee...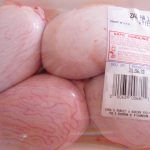 In newly released recordings, Donald Trump was overheard lauding his guilty pleasure, lamb fries.  In the 1994 recording, Trump was overheard discussing his obsession...
Ahead of their major announcement coming Tuesday, Wikileaks exclusively previewed several of the more interesting findings with Knoxpatch.com today.  Through email, Julian Assange shared...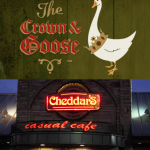 This week, news emerged that Randy Burleson, owner of Knoxville favorites Aubrey's and Bistro By The Tracks, has purchased Old City's standout, The Crown...
A study published last week analyzed 6 months of letters to the editor of local newspapers, including the News Sentinel and the Metro Pulse....
A focus group, comprised mostly of activists from Nine Counties One Vision, met last week to discuss issues related to Knoxville, the surrounding area,...
On a practice dig local archeologist William Cross discovered what he claims to be the prototype for the wheel. 'It's important for an archeologist...
As announced here at Knoxpatch.com in recent weeks, Space Ghost has entered Knoxville's 2003 mayoral race. Since the initial announcement Space Ghost has been...