This block of text is basically a piece without a beginning, middle, or end. A block of text without a story to share or...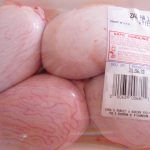 In newly released recordings, Donald Trump was overheard lauding his guilty pleasure, lamb fries.  In the 1994 recording, Trump was overheard discussing his obsession...
Ahead of their major announcement coming Tuesday, Wikileaks exclusively previewed several of the more interesting findings with Knoxpatch.com today.  Through email, Julian Assange shared...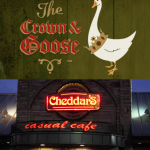 This week, news emerged that Randy Burleson, owner of Knoxville favorites Aubrey's and Bistro By The Tracks, has purchased Old City's standout, The Crown...
I love to walk around in new houses. I also love to watch houses being built, and walk through the construction site at various...
Bubba Quixote in rarearchival photo. Bubba Quixote, believed to be a direct descendent of the famed Don Quixote, has attacked the TVA Green...
This model shows how the heliportmight look. Upon the creation of a downtown heliport, more federal dollars will be released to the city...
After many months of tirelessly wading through post after post in Knoxville's thinktank newsgroup K2K, Bjorn Knoxley has finally stopped reading it entirely. He...