(Persian, in the process of being shaved.) Puddles Pet Shop in Oak Ridge has been forced shut by PETA for cruelty...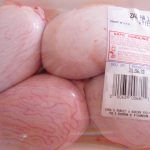 In newly released recordings, Donald Trump was overheard lauding his guilty pleasure, lamb fries.  In the 1994 recording, Trump was overheard discussing his obsession...
Ahead of their major announcement coming Tuesday, Wikileaks exclusively previewed several of the more interesting findings with Knoxpatch.com today.  Through email, Julian Assange shared...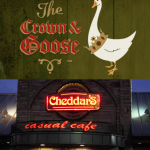 This week, news emerged that Randy Burleson, owner of Knoxville favorites Aubrey's and Bistro By The Tracks, has purchased Old City's standout, The Crown...
After a prolonged legal battle, an independent Knoxville film studio has acquired rights to film a sequel to Ishtar. Although the script was completed...
Obama congratulates the national chain on adding apples to it's kid's meals. This is a positive step towards solving childhood obesity. The next step,...
Here at Knoxpatch.com, we take terror alerts very seriously. It has come to our attention that, not only should folks reading almanacs be considered...
Knoxpatch.com's team of scambusters are continuously seeking out consumers who have been taken in by some off-the-wall scam. Today's story features Knoxville native Tony...