The Jones Soda Maternity Flavor Pack includes five new flavors: Pickles & Ice Cream, Prenatal Vitamin, Morning Sickness, Breast Milk, and Water Broke Mineral...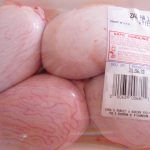 In newly released recordings, Donald Trump was overheard lauding his guilty pleasure, lamb fries.  In the 1994 recording, Trump was overheard discussing his obsession...
Ahead of their major announcement coming Tuesday, Wikileaks exclusively previewed several of the more interesting findings with Knoxpatch.com today.  Through email, Julian Assange shared...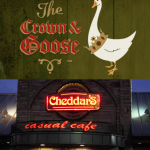 This week, news emerged that Randy Burleson, owner of Knoxville favorites Aubrey's and Bistro By The Tracks, has purchased Old City's standout, The Crown...
The school board voted unanimously to call in the Sheriff and several SWAT teams to investigate what insiders call the most blatant misuse of...
Phil Bredesen, the 48th governor of Tennessee, said Monday night he would order as many as 25 members of the Civil Air Patrol and...
Fourteen city employees, all working on the third floor of the City-County building in downtown Knoxville, have been stricken with an odd affliction that...
The City of Knoxville has unveiled plans for Mount Knoxville in an attempt to capitalize on the high number of tourists visiting Sevierville and...