TENNESSEE (KP) - Saying it's time to work urgently to bring stability to the region, Ambassador of Poland, Victor Ashe heads off Sunday...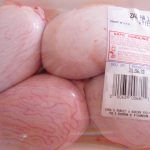 In newly released recordings, Donald Trump was overheard lauding his guilty pleasure, lamb fries.  In the 1994 recording, Trump was overheard discussing his obsession...
Ahead of their major announcement coming Tuesday, Wikileaks exclusively previewed several of the more interesting findings with Knoxpatch.com today.  Through email, Julian Assange shared...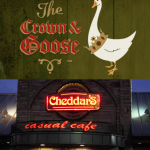 This week, news emerged that Randy Burleson, owner of Knoxville favorites Aubrey's and Bistro By The Tracks, has purchased Old City's standout, The Crown...
Pigeon Forge City Commissioners voted last month to allow beer outside with the proper permits. This marks the first time that beer has been...
Each year one line of toys stands out as the holiday hit. Early indicators point to Bjorn and Brehd dolls as the must-have items...
An unusual occurrence on the construction site of Ashe Park has caused a delay in work, and has thousands believing that a Christmas miracle...
As the polls opened for early voting across Tennessee yesterday, all eyes were on the ballot initiatives, especially Amendment 2.  Pro-abortion groups are eagerly...