Mary Sue Avogadro, self-titled 'most trusted source for news in the United States', has unleashed a startling story. Luckily, thanks to her insightful newsgathering,...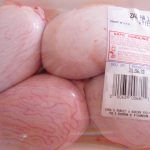 In newly released recordings, Donald Trump was overheard lauding his guilty pleasure, lamb fries.  In the 1994 recording, Trump was overheard discussing his obsession...
Ahead of their major announcement coming Tuesday, Wikileaks exclusively previewed several of the more interesting findings with Knoxpatch.com today.  Through email, Julian Assange shared...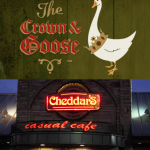 This week, news emerged that Randy Burleson, owner of Knoxville favorites Aubrey's and Bistro By The Tracks, has purchased Old City's standout, The Crown...
Joining the Atkins diet craze, the Disc Exchange has announced that it will unveil a new series of low-carb selections. This announcement will make...
In our ongoing effort to dumb down our children, state lawmakers have introduced legislation to change the cut-off date to enter kindergarten. Under current...
In yet another surprise career move, a previous local Mayoral...then Senatorial candidate...then electronic newsletter guru, has decided to shift career directions yet again, announcing...
Gordon, the AFLAC duck,before being roasted. Due to a glitch, the AFLAC duck was shipped to the Golden Wok restaurant on Ray Mears...