Many moose are becoming more and more frustrated with long cold winters presented to them in the northern areas of the continent. They are... In a monumental announcement late yesterday, historic buildings previously destroyed to make room for more useful structures will get a second chance. In the... A new report indicates that violent video games have caused more than you might have expected. In addition to bratty and obnoxious children... University of Tennessee professor Marvin Valazquez received federal funding last year to study the working habits of Mexican blue collar workers in the United...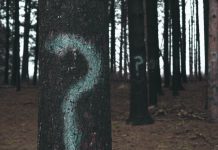 In the short time that Knoxpatch.com has been online we have been asked several questions by our visitors. Some of the most frequent questions,... The Knoxville Police Department filed a report late last night detailing an incident involving a man and a handsaw on Market Street. Timothy J.... Knoxville has been chosen to host the 2005 First Annual National GED Prom, a new event designed to assist those receiving a GED to... In September, the University of Tennessee's Knoxville campus participated in an exchange student program with Kabul University in Afghanistan. The program, announced last spring,... "Why can't the damn county employees keep track of their credit card purchases? I mean, how the hell hard is it?" -Mike "Staunch" Staunton,...