A passageway to Shangri-la has been discovered in the bathroom of Taco Bell on Cumberland Avenue. It turns out that what appeared as a...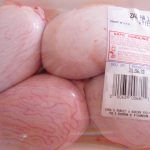 In newly released recordings, Donald Trump was overheard lauding his guilty pleasure, lamb fries.  In the 1994 recording, Trump was overheard discussing his obsession...
Ahead of their major announcement coming Tuesday, Wikileaks exclusively previewed several of the more interesting findings with Knoxpatch.com today.  Through email, Julian Assange shared...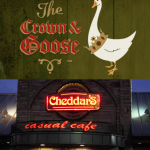 This week, news emerged that Randy Burleson, owner of Knoxville favorites Aubrey's and Bistro By The Tracks, has purchased Old City's standout, The Crown...
Dr. Leslie Cunningham of the Campbell Cunningham Laser Center claims to have discovered a new way to perform LASIK surgeries that will dramatically increase...
Just days after the arrest of entrepreneur Scott West, concerns have deepened about the future of Market Square. The increased tensions began with an...
As the 80,000+ Bonnaroo attendees wandered about in the heat and stench of one-another, awaiting music, one of the bands made an announcement that...
Everett Benning was operating his jack hammer yesterday busting up concrete on Market Square while his best friend, Eugene Humphrey, removed the broken pieces...