This remarkable image showsthe Loch Norris Skier The mystery of the Loch Norris Skier deepened last weekend when Bernard Patrick allegedly caught him...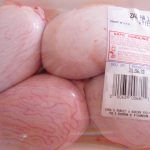 In newly released recordings, Donald Trump was overheard lauding his guilty pleasure, lamb fries.  In the 1994 recording, Trump was overheard discussing his obsession...
Ahead of their major announcement coming Tuesday, Wikileaks exclusively previewed several of the more interesting findings with Knoxpatch.com today.  Through email, Julian Assange shared...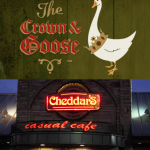 This week, news emerged that Randy Burleson, owner of Knoxville favorites Aubrey's and Bistro By The Tracks, has purchased Old City's standout, The Crown...
Alfonso, a Kerbela Circus clown missing since 1996. A black-market clown smuggling ring...
The Clarence Brown Theatre, located at the University of Tennessee, is featuring the world-premier of " " in May 2005. " " is a...
Gen. Wesley Clark, presidential candidate and really swell guy, stopped tonight in Knoxville to discuss health care. During the first few minutes of his...
The new series "Autumn in the City" began yesterday in downtown Knoxville on Market Square. The event set a record of highest attendance at...