Sometime in early summer 2012, the Old Gringo Productions release of Victor Ashe: The Musical is set to debut at the Tennessee Theater.  In...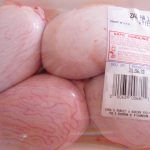 In newly released recordings, Donald Trump was overheard lauding his guilty pleasure, lamb fries.  In the 1994 recording, Trump was overheard discussing his obsession...
Ahead of their major announcement coming Tuesday, Wikileaks exclusively previewed several of the more interesting findings with Knoxpatch.com today.  Through email, Julian Assange shared...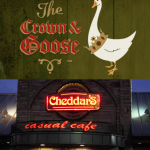 This week, news emerged that Randy Burleson, owner of Knoxville favorites Aubrey's and Bistro By The Tracks, has purchased Old City's standout, The Crown...
Quentin Tarantino smiles for the camera, but not in Knoxville. Plans for the State Street...
In response to the US Presidential elections, the remaining modern Maya people have issued a collective statement on behalf of their elders. "Told you...
An episode of the popular Learning Channel show "Trading Spaces" is scheduled to be filmed in Knoxville sometime in February, sources say. The show...
Here's to 50 more years, thanks for the laughs so far. Knoxville News Sentinel.