In an effort to bring even more tourists to Knoxville, efforts are underway to bring the Moon Pie Hall of Fame to the downtown...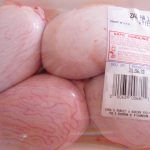 In newly released recordings, Donald Trump was overheard lauding his guilty pleasure, lamb fries.  In the 1994 recording, Trump was overheard discussing his obsession...
Ahead of their major announcement coming Tuesday, Wikileaks exclusively previewed several of the more interesting findings with Knoxpatch.com today.  Through email, Julian Assange shared...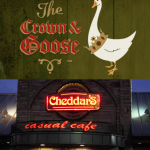 This week, news emerged that Randy Burleson, owner of Knoxville favorites Aubrey's and Bistro By The Tracks, has purchased Old City's standout, The Crown...
Pellissippi State Community College has announced that they're canceling the annual balloon festival. According to President Allen Edwards, it was simply too successful, leading...
The Beer-Drinkers' Invitational Good-Ol'-Boys Ammurkin (sic) Surf Sensation (BIGASS) has announced plans to hold its lakefront tournament for the summer of 2003 at the...
A crack team of Knoxpatch.com investigative reporters have uncovered what appears to be the largest betting pool in Knox County, larger even than March...