To the surprise of motorists behind her, Mrs. Ola-Mae Fanning stopped at a red light when it turned red, reported witnesses at the...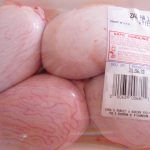 In newly released recordings, Donald Trump was overheard lauding his guilty pleasure, lamb fries.  In the 1994 recording, Trump was overheard discussing his obsession...
Ahead of their major announcement coming Tuesday, Wikileaks exclusively previewed several of the more interesting findings with Knoxpatch.com today.  Through email, Julian Assange shared...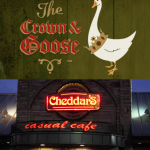 This week, news emerged that Randy Burleson, owner of Knoxville favorites Aubrey's and Bistro By The Tracks, has purchased Old City's standout, The Crown...
LAMAR Outdoor Advertising, acting on a whim of a local employee, has been presented an Orchid Award from Keep Knoxville Beautiful. This award is...
Calling them "the Fugu of the vegetable world," Market Square Farmer's Market vendor Steve Egwhyte plans to start selling imported German sprouts this weekend....
After a spectacularly disappointing performance at the 2006 Winter Olympics, Bode Miller has quickly accepted the only advertising contract to come his way.Bode will...
Sven Petersen, the regional reigning UNO champion, recently staged the world's largest UNO game at his Bearden home. Combining his son's Simpsons and Harry...