Undercover KPD Officer, Ben Nubbin, has admitted today that he found a great deal of pleasure harassing the short-lived Last Chance Adult Theatre in...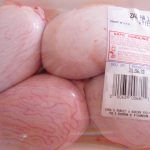 In newly released recordings, Donald Trump was overheard lauding his guilty pleasure, lamb fries.  In the 1994 recording, Trump was overheard discussing his obsession...
Ahead of their major announcement coming Tuesday, Wikileaks exclusively previewed several of the more interesting findings with Knoxpatch.com today.  Through email, Julian Assange shared...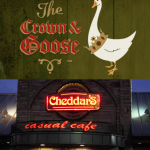 This week, news emerged that Randy Burleson, owner of Knoxville favorites Aubrey's and Bistro By The Tracks, has purchased Old City's standout, The Crown...
The Oak Ridge chapter of AICE (American Institute of Chemical Engineers) has announced the development of a permanent underarm deodorant for both men and...
(Persian, in the process of being shaved.) Puddles Pet Shop in Oak Ridge has been forced shut by PETA for cruelty...
Twelve individuals were arrested for lemonade crimes by the Knoxville Lemonade Crimes Division during a sting operation conducted Friday night in North Knoxville. Knoxville Police...
A freak combination of natural and man-made occurrences has led to what may become the largest tourist attraction in the state of Tennessee, what...