Easter fun turned ugly this weekend in Knoxville, when a bunny attacked Mayor Ragsdale during preparations for an Easter egg hunt at World's Fair...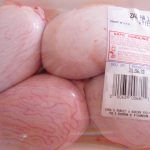 In newly released recordings, Donald Trump was overheard lauding his guilty pleasure, lamb fries.  In the 1994 recording, Trump was overheard discussing his obsession...
Ahead of their major announcement coming Tuesday, Wikileaks exclusively previewed several of the more interesting findings with Knoxpatch.com today.  Through email, Julian Assange shared...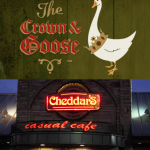 This week, news emerged that Randy Burleson, owner of Knoxville favorites Aubrey's and Bistro By The Tracks, has purchased Old City's standout, The Crown...
4 Stars Street: City: Knoxville Phone: Brehd and I have had a long week. Brehd was on vacation, so it's even more sad that his week was long....
Due to the overwhelming success of the recent auction of a small California town on eBay, city council is considering placing Knoxville up for...
Until recently, Tennessee has managed to avoid the current trendy viruses and diseases. The bird flu is still doing its thing overseas, and the...
In an effort to make sure deceased city employees are still earning a decent paycheck, the city of Knoxville will be implementing a Dying...